They come from across town and from around the world. They represent all five CECS departments and distinct areas of expertise: smart materials and structures, fracture mechanics, human-computer interaction technologies, thermofluid sciences, thermodynamics, analog circuits, non-destructive testing, conceptual risk analysis frameworks, biomedical engineering and structural and earthquake engineering (and more). While their fields and backgrounds may be diverse, they share a common commitment to teaching and research and to making a difference—at CSUN and in the world. Meet the new faculty
of 2015-16.
Peter Bishay
Mechanical Engineering
Peter Bishay enjoyed physics and math so much in high school that a career in engineering pretty much seemed inevitable.
"I really like the statement that mathematics is the language God used to create the whole world," he says. "All phenomena around us are governed by equations whether we know them or not. And in engineering, we're trying to mimic those phenomena to create new things."
Bishay entered Cairo University in his native Egypt, earning bachelor's and master's degrees in aerospace engineering in 2007 and 2010, respectively. He started his Ph.D. at Rutgers University, where he took graduate courses, taught as a summer instructor and conducted research for a year. He then transferred to UC Irvine to focus on the field of computational solid mechanics and smart materials and structures. He completed his doctorate in mechanical and aerospace engineering in 2014.
Teaching, like engineering, was always in the cards for Bishay. From his first year in college, he knew he wanted to enter academia. As an undergraduate, he helped his friends review for tests, and at UCI, he taught several undergraduate and graduate courses and received awards for his work as a teaching assistant.
Following his Ph.D., he worked as an assistant professor at St. Martin's University in Washington State for a year. There, he taught undergraduate and graduate courses, conducted research and collaborated with companies such as Intel and Giro. When a job opened up at CSUN, he jumped at the chance to return to a Mediterranean climate while joining the faculty of a university with a strong emphasis on teaching and research.
"It's very important to me that every student understands and gets something new from my lectures," he says. "Not all big universities provide a high quality of teaching, but CSUN does."
To start, he will be teaching a mechanical design with composites graduate course, along with a new senior design project in his department. Bishay also has big plans for involving significant numbers of students in his far-ranging research. His main fields are computational solid mechanics, smart materials and structures, aerospace structures and engineering education, so he has plenty to keep his students engaged and busy.
"I have a lot of research ideas," he says. "I'm very excited to start working at CSUN."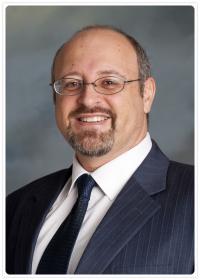 David Boyajian
Civil Engineering and Construction Management
After a long, circuitous journey, David Boyajian is finally home. The Los Angeles native, who earned his bachelor's and master's degrees in civil engineering at Cal State LA, left California in 1996 to pursue doctoral studies at West Virginia University. But, he notes, "I always felt I would come back someday."
What he didn't know was that it would take him 19 years. After completing his Ph.D. in 2002, as well as most of the coursework for a second master's degree in mathematics, he remained at West Virginia University for a year as a postdoctoral fellow, then accepted an appointment with the University of North Carolina at Charlotte in the Department of Civil Engineering. Following that, he assumed a position at Taylor University in Indiana. Before leaving California, Boyajian also gained invaluable industry experience working for the city of Los Angeles and for an architectural firm in West Los Angeles.
Boyajian didn't always know he was destined to be an engineer, but he enjoyed mathematics at an early age, and seeing math and physics applications is what led him to engineering. He is the only one in his family to have earned advanced degrees, which has given him a unique perspective common to many CSUN students and which he plans to leverage to help his students succeed as well. "I know what it's like to be the first and only person in your family to have gone to college," he says. "To have a professor coming from such a background, who understands the struggles students face, can make a big difference in their lives and futures."
For his dissertation, Boyajian's research involved developing a novel fracture mechanics specimen—the single contoured cantilever beam (SCCB)—to enable investigations into brittle media interfaces like that of composite materials bonded to concrete substrates. He is excited about conducting research at CSUN with both undergraduate and master's students. In 2015-16 he is teaching courses in statics and dynamics, along with the capstone senior design course.
"This is a 19-year dream being fulfilled," he says, "and being a CSU alum, I'm looking forward to seeing my students succeed. It's all about giving back. I was in their shoes so many years ago, and now I have an opportunity to work with them and make their futures a little brighter too."
Li Liu's passion is making technology accessible to different groups, especially those who have historically been marginalized because of disability. It's that passion that led him to CSUN and a faculty position as assistant professor of computer science. "It is the best program on the West Coast for people with disabilities," he says.
Computing was a family affair when Liu was growing up. His mother worked as a computer engineer for a research facility, which inspired him to dive into the field. He cut his teeth on a 386 computer and earned his bachelor of engineering degree in computer science from Shandong University in 2006, with an emphasis in software engineering. He was named an outstanding graduate and went on to earn his doctorate at the University of Alabama—a connection that also grew out of family ties. When his father's company was looking for 3D modeling software more than a decade ago, the University of Alabama sent people to demonstrate an advanced system they had developed for NASA. His father suggested that he consider the university for his graduate work, so he applied and was admitted. He received his Ph.D. in 2010 and was named the Upsilon-Pi-Epsilon Outstanding Graduate of 2010.
His first job after graduate school was in industry, developing software to support the research of neurologists. He then returned to his alma mater in China as a professor, where he led a group of students in research on human-computer interaction. Later, he joined Utah Valley University as an assistant professor in digital media. Motivated by the many people in China who have lost upper limbs, he began to conduct further research on human-computer interaction technologies, particularly for people with disabilities. He researched and evaluated a system that employed a camera so people could use their tongues to interact with the computer, an approach that overcomes the limitations of voice recognition technologies, which work best if there is no ambient noise.
At CSUN, Liu will be teaching a course in operating systems and is looking forward to continuing his research and helping more users gain access to computing. "CSUN is a good environment," he says, "and it will facilitate my research."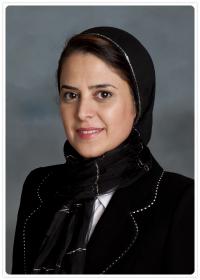 Shadi Mahjoob
Mechanical Engineering
As a mechanical engineer, Shadi Mahjoob is an expert in thermofluids and has worked in a wide range of mechanical engineering areas: electronics cooling, bioheat transfer, multi-phase flow in micro-channels, thermal management in large and small-scale devices, and rotational machinery. And as one of the college's newest assistant professors, she is looking forward to teaching and working with students, faculty and industry to advance knowledge in her field.
But her professional experience has made her just as passionate about something else: attracting women and underrepresented students to engineering. Mahjoob, who grew up in Iran, was the daughter of a teacher who always encouraged her love of mathematics. In high school, she met female engineers, who nurtured her own interest in the field, so she went on to earn her bachelor's and master's degrees in aerospace engineering at Amirkabir University of Technology (Tehran Polytechnic), one of Iran's top three universities.
"Although I came from a highly educated family, when I went to university 22 years ago, I was the first female in engineering from my whole family and neighborhood," she says. "The number of female engineers was very low, so they usually faced many more career challenges and had a hard time proving that they had the same knowledge and skills as their male peers. Now we're seeing more female engineers, but the number of female students worldwide is still not comparable."
For her Ph.D., Mahjoob came to UC Riverside, to work with Kambiz Vafai, distinguished professor of mechanical engineering and an expert in heat transfer through porous media. After earning her doctorate in mechanical engineering, she spent a year as a postdoctoral researcher at Darmstadt University of Technology under a DFG (German Research Foundation) grant.
Although Mahjoob always knew she wanted to have an academic career, she also wanted to gain more practical experience in industry. So after her postdoc, she returned to the U.S. for a position in industry, as a principal scientist at PAX Scientific in the Bay area.
Now that she is at CSUN, she is planning to use everything she has learned to train the next generation of engineers and scientists.
"I would like to develop some new ways to encourage smart high school students, especially women and those from underrepresented groups, who have talent but who may be going into other fields, to consider engineering," she says. "When we have more talent in engineering, we can have a better future for the whole world.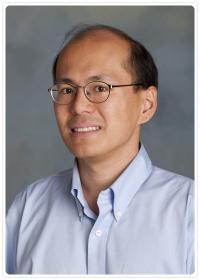 Jack Ou
Electrical and Computer Engineering
When Jack Ou came to the United States from Taiwan, it was to enroll as a high school student in the Manhattan School of Music in New York City. He had played violin since he was six years old and hoped to have a career in music.
About the time he was preparing to go to college, however, he felt ready for a change. He declined a scholarship to the Manhattan School of Music and went to Rutgers University instead. There a couple of friends in the engineering program introduced him to engineering, and he began taking engineering courses and interacting with the professors. Thanks to the guidance of some especially good faculty members, he ended up earning his bachelor's degree in electrical and computer engineering and remained at Rutgers for his master's and Ph.D. His field is the design and implementation of analog circuits, which consume very little power and have many applications, including wireless and biomedical devices.
After completing his doctoral studies, he went to work in industry, first at IBM and then at a startup semiconductor company.
"When you're in industry, you don't have time to think—you just get things done and move on," he observes. "I treasured the time in graduate school when I had time to think about how things work and had the freedom to explore."
So he returned to academia, teaching at Fitchberg State University in Massachusetts for two years and then at Sonoma State for four years. Both were primarily undergraduate institutions, however, with a comparatively small pool of students. So when he saw a job posting at CSUN in the field of analog circuit design—his specialty—he applied and was hired.
"I knew that kind of position doesn't come along every day," he says.
At CSUN, Ou will be teaching three courses: Electrical Engineering Fundamentals, a sophomore-level introductory circuit analysis course required of all engineering majors; Electronics 1, a sequel to the sophomore course; and a graduate course in RF electronics. In addition to teaching, he is looking forward to engaging students in his research and to pursuing collaborations with industry.
Overall, he says, he is very excited to be part of the program at CSUN and is looking forward to a productive teaching and research career in the college.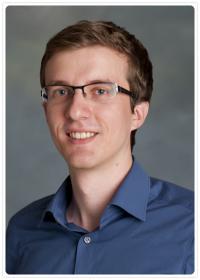 Christoph Schaal
Mechanical Engineering
Christoph Schaal has attended universities in his native Germany, as well as Japan and the United States, but until his first visit to CSUN, he had never seen the level of engagement he witnessed in the college's senior design projects. "The students and faculty work so closely on those projects, and the students seem to really enjoy them and put a lot of effort into them," he says. "I had never seen that on another campus, and it was a big factor in deciding that I wanted to join CSUN."
Schaal, who earned his bachelor's, master's and doctoral degrees from the University of Stuttgart, was drawn to engineering even before enrolling in college. An industry internship while he was an undergraduate convinced him that an advanced degree would suit him better than a corporate career, which is why he went on to earn a Ph.D. During his doctoral studies he spent a summer in Japan on a cooperative research project at the Tokyo Institute of Technology. "That kind of opened my eyes to see what other people do and how they do things, which encouraged me to do a postdoc in the U.S.," he says.
Equally compelling was the prevalence of research in his field, non-destructive testing, in the United States. At a conference in Los Angeles, he met a UCLA professor whose approach complemented his own, so he joined his lab for a year as a postdoctoral fellow.
Schaal's research has focused on developing automatic methods to safely detect damage in overhead power lines as well as composite structural components. In his approach, an ultrasonic wave is emitted, and when there is a defect in the structure that needs to be checked, part of the wave is reflected back. The reflection can be measured, making it possible to tell whether there is a crack.
At CSUN, he intends to continue his research, but focused on wind energy and using the technology to monitor the rotor blades of wind turbines and the mooring cables in offshore wind farms. In the classroom, where he will teach applied mechanics and structural mechanics courses, he is looking forward to applying some new methods he learned while earning a teaching certificate in Germany.
"CSUN will be a very interesting opportunity to try things out," he says.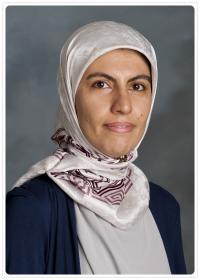 Maryam Tabibzadeh
Manufacturing Systems and Engineering Management
Talk with Maryam Tabibzadeh, and it will soon become clear that she is unfettered by conventional boundaries. A specialist in risk analysis and decision making, she examines the culture of safety within organizations, a field that also integrates psychology and behavioral theory. She is similarly interested in crossing disciplines by collaborating with colleagues within CSUN, as well as at other institutions. And while she has long known she wanted to teach, she is also interested in working in industry and views a career in academia that includes collaborative projects with companies as a way to do both.
"I've always liked being able to apply what I learn to real-world examples," she says. "As a professor you can teach and also interact with industry on practical projects and do research."
Tabibzadeh earned her bachelor's and master's degrees in industrial engineering from Sharif University of Technology in Tehran, Iran, then applied to universities in the United States and Canada for her doctorate. She opted for USC because on top of its high ranking, a former classmate was there, and she had family in Southern California. Her advisor was one of the experts called in to investigate the Deepwater Horizon disaster, so for her dissertation, she drew on extensive reports to develop a conceptual risk analysis framework focused on the human and organizational factors that contributed to the catastrophe—i.e., the importance that organizations place on safety, as opposed to what is cost- and timesaving.
"There are always tradeoffs," she says, "and how people make decisions and the actions they take impact the system—whether a rig or an industry. By developing a risk analysis framework, you can factor in technical elements and tools as well as the mentality of people and their organizations at every level. The whole idea is to look into it systematically and identify the contributing factors and lessons learned."
After earning her Ph.D., Tabibzadeh taught part time at CSUN and CSU Dominguez Hills for a year before joining the CSUN faculty full time. To start, she will mainly teach basic courses, including engineering economy, operations management and statistics. Later on, she hopes to develop new courses, such as a combination of risk analysis and decision making, for master's students and those wanting careers in industry.
Clearly her own decision-making process, which led her to accept the position at CSUN, stands to benefit her, her students and the college for years to come.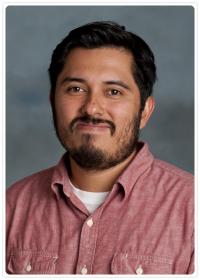 John Valdovinos
Electrical and Computer Engineering
Because his mother is a nurse and his father an appliance technician, John Valdovinos grew up in a home where tools and physiology books abounded. So when he entered USC as an undergraduate, it was a natural fit for him to major in biomedical engineering.
As a student, Valdovinos had an internship at Medtronic Diabetes in Northridge, which he describes as a great experience but ultimately not what he wanted to do. Keen to build a career that incorporated independent research, he decided to pursue a Ph.D. and become an academic.
"I'm a strong believer in not staying in the same place, in getting out of my comfort zone," he says. As a result, he moved across town to UCLA for graduate school, where he had a different kind of academic experience, working with two advisors—a mechanical engineer and interventional cardiologist—on pumps to assist the circulatory systems of pediatric patients.
After graduating, while looking for a job, he stumbled on Yale's Bonde Artificial Heart Lab, which was doing work similar to what he'd done at UCLA. He e-mailed the head of the lab and was accepted as a postdoctoral fellow. This time, he worked with a cardiothoracic surgeon, on designing and wirelessly powering two different pumps for adult patients suffering from heart failure.
Throughout his education, Valdovinos especially valued hands-on experiences. "I felt I learned most through trial and error," he says. "Nothing beats getting your hands dirty and finding out what works and what doesn't." So when the opportunity arose to join the College of Engineering and Computer Science, with its emphasis on hands-on training and senior design projects, he seized the chance. He hopes to help strengthen the biomedical track within the Department of Electrical and Computer Engineering and eventually develop a course where students can design circuits and instrumentation for various types of medical devices. He also plans to continue his research on developing devices that help patients suffering from cardiovascular problems.
"I'm passionate about biomedical engineering in general and bioinstrumentation, and I'm really happy to have this opportunity," he says. "It's something I've been looking forward to for a long time and hope I can be here for a long time because it's what I've always wanted to do."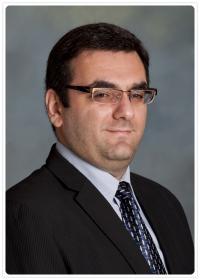 Tadeh Zirakian
Civil Engineering and Construction Management
Civil engineering is in Tadeh Zirakian's blood. His uncle was a successful civil engineer, and he had many other relatives in the construction industry; their talk about their projects inspired him as a child.
Zirakian has also long loved teaching. At nine years old, he was teaching his neighbors in Iran the English alphabet, then Arabic language, music, chemistry and math, among other subjects.
So it was only natural that he decided to enter civil engineering when he got to college. After briefly working in industry following graduation with a bachelor's degree in civil engineering from Azad University in Iran, it was almost inevitable that he returned to graduate school, which would enable him to teach and conduct research (yet another passion).
Zirakian received his master's degree in structural engineering from Iran's Urmia University in 2005 and the following year moved to the United States. In 2009, he started his doctoral studies at the University of California, Los Angeles and went on to earn his Ph.D. in civil engineering there. He then spent a couple of years teaching at several Southern California universities, including UCLA, Cal Poly Pomona and Cal State LA. In 2014, he joined the civil engineering department at Loyola Marymount University as a visiting assistant professor and also entered a one-year Keck postdoctoral and faculty development program before joining the CSUN faculty in 2015.
The author of numerous papers published in prestigious engineering journals and presented at influential conferences, Zirakian, who is also a registered professional engineer, is determined to put his knowledge, experience and skills to good use at CSUN. He is very much looking forward to engaging the college's students and his faculty colleagues in his research in structural and earthquake engineering and is eager to collaborate across disciplines, universities, continents and industry.
"I love the diversity CSUN has to offer and plan to work with a diverse student, faculty and engineer population," he says. "I like multidisciplinary projects, and there are lots of resources at CSUN. It's a fantastic place."