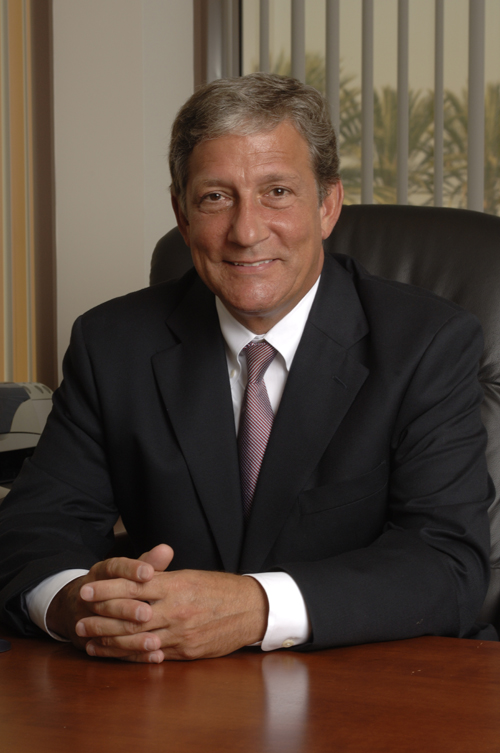 When Rory DeJohn came to Los Angeles five years ago to assume a new executive position with Turner Construction Company, he not only inherited a job; he inherited a spot on the Industry Advisory Board for CSUN's new Construction Management Technology program.
It was a commitment he immediately embraced. "There are not a lot of construction management schools in the country," he says, "and the fact that the program was going to have to go through the approval process to get accredited meant we could design the program to make sure kids had the courses they really needed."
A year after joining the board, DeJohn became its chair, and like his predecessor, David Honda, he has been a staunch advocate for the program and the construction industry.
"The industry's been very good to me, and other board members could say the same thing," he says. "We want to give back and let young people know it is a good industry, even in this bad economy, and make sure they get the best courses for an industry that is changing every day."
Board members have translated their commitment into a high degree of tangible support that is making a difference in the college. The board raises funds through a popular annual golf tournament and through contributions from members' companies. These efforts provide significant funding for such needs as scholarships and costs associated with the annual student competition sponsored by the Associated Schools of Construction. Most recently, the board provided one-time funding to help mitigate the effects of state budget cuts. This allowed the program to support part-time faculty, including many industry practitioners who teach in the CMT program. Members also appear as guest speakers in classes, and their companies provide internships, which are required for students to graduate from the program. As much as possible, they also try to hire one or two graduates each year.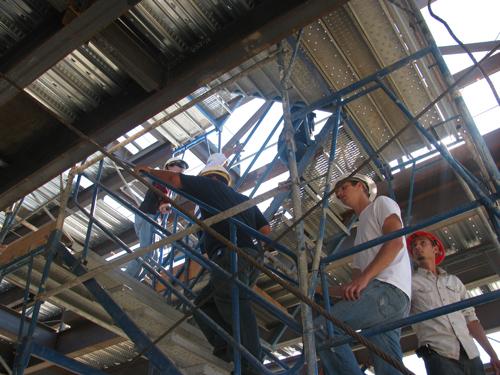 "As an industry, we've got to support these students from the time they are juniors and seniors to get them into the company and then hire them on a permanent basis," DeJohn says. "All of us know that the future of our business relies on kids just getting out of college. They're the ones who know about computers and technology. On the job site, I really rely on the young kids to be the next generation who's going to run our companies."
As the economy turns around, and the construction industry picks up, he foresees a burgeoning role for the CMT program. "In the future, we see this becoming one of the larger programs not just in Southern California but in the country," he says.
CMT Advisory Board
Mr. Jim Cowell, P.E.
Associate Vice President for Facilities
California Institute of Technology
Mr. Rory C. DeJohn (Chair)
Senior Vice President
Turner Construction Company
Mr. David Honda
President
D.S. Honda Construction
Mr. Jonathan Levy
Principal
Beezley Management, LLC
Mr. Wayne Lindholm
Vice President
Hensel Phelps
Mr. Michael C. McAlpine, CCM
Vice President, Western Territory
STV Construction, Inc.
Mr. Andres Ocon
Vice President, Construction Services
URS Corporation
Mr. Gary Rafferty, LEED AP
President, COO
Swinerton Builders
Mr. Craig S. Russell
Vice President
Architecture & Facility Engineering
Walt Disney Imagineering
Mr. William Saltenberger
Executive Vice President
Construction & Project Management
Westfield LLC
Mr. Glenn W. Skanderup
Executive Vice President, COO
Tishman Construction Corp. of California
Dr. Craig Smith
Engineering and Construction Consultant
Captain Jim Worcester
Commander
31st Seabee Readiness Group
Commanding Officer, Naval Facilities
Expeditionary Logistics Center