Mission Statement
Tau Beta Pi was founded in 1885 to mark in a fitting manner those who have conferred honor upon their alma mater by distinguished scholarship and exemplary character as undergraduates in the field of engineering, or by their attainments as alumni in the field of engineering, and to foster a spirit of liberal culture in the engineering colleges.
Current Events
Initiation and General Meeting
May 18, 2012
Initiation of Spring 2012 Candidates will be held on May 18th, 2012 (3:30 pm) followed by the General Meeting.
Initiation: Dress code for the initiation ceremony is Business Formal. Members are invited and ecouraged to attend and assist in the ceremony. Members who wish to assist should contact us at tbpcsun@gmail.com.
General Meeting: Will be held at the conclusion of the initiation ceremony. Agenda: Constitution and Bylaws changes. Officer Elections for the 2012-2013 academic year (see below post). Delegate for the National Convention.
---
Officer Positions for 2012-2013
Tau Bates (and candidates): do you have 2 semesters remaining at CSUN? Have you considered becoming an officer of Tau Beta Pi? Besides the leadership prestige and massive resume boost it gives, it gives the opportunity to better know TBP as a national honor society.
Officer responsibilities take only a few hours per month, so it will not interfere with your studies. The positions are President, Vice President, Treasurer, Corresponding Secretary, and Recording Secretary. Elections will be held at the May 18th General Meeting.
Interested? Send inquiry to TBPCSUN@GMAIL.COM and I'll send you the responsibilities of each office.
---
FE/EIT Exam Official Handbook Still Available
Thanks to everyone for helping make our first FE/EIT Review Manual Sale possible and we hope to do it again next year! The sale on review manuals may be over, but you can still purchase the NCEES Official Supplied-Reference Handbook from us for $30. This handbook is exactly what you will get on exam day and is a great reference for exam takers.
Want to purchase a handbook? Email TBPCSUN@gmail.com
---
Graduation Stoles and Cords
While Supplies Last
Tau Bates: Are you gradutating this May? Want to show off your membership and your outstanding scholastic achievement? Purchase your graduation stole and honor cord early as supplies are limited. Contact Treasurer Andres Chavez by email to get yours.
Stoles - $25, Cords - $15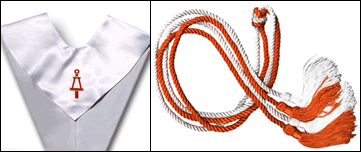 ---
FE/EIT Review Book Fundraiser from PPI
Ends March 31, 2012
Tau Beta Pi is selling FE review manuals, discipline specific review manuals (EE, CE, ME), and the Official NCEES Handbook for the upcoming April and October exams.
FE Review Manual - $70
Discipline Specific Review Manuals (Civil, Electrical, Mechanical) - $50
NCEES Official Exam Supplied Reference Handbook - $30

Click for Full-sized Flyer
Contact any TBP Officer or e-mail us at tbpcsun@gmail.com
---
Spring 2012 Candidates have been selected
Feburary 20, 2012
Candidates have been sent e-mails to their CSUN email account. Please RSVP for an orientation meeting and we look forward to meeting with you!