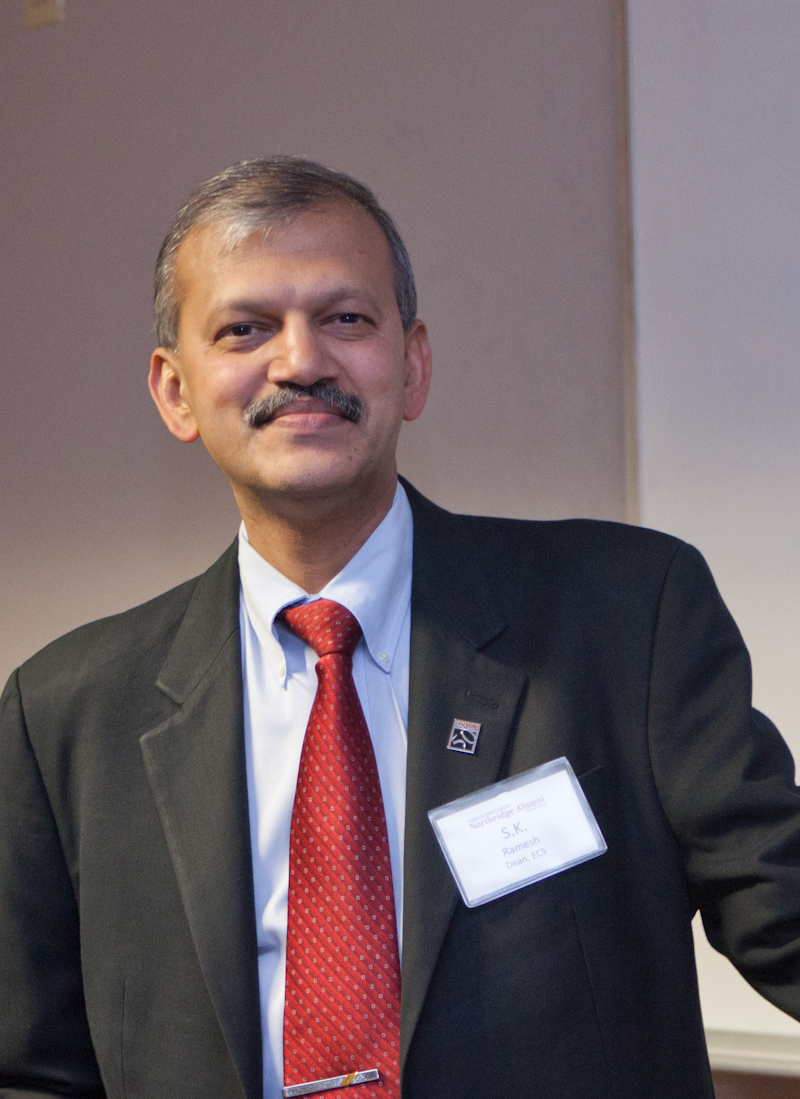 Important Links:
 IEEE 2014 Presentation: Ramesh
 IEEE 2014 Elections
 IEEE Home Page
 IEEE Region 6
 IEEE San Fernando Valley Section
Featured Audio: Ramesh on KCSN: Engineering and Computer Science
My goals for Region 6
How do we enhance the value of membership and sustain and promote IEEE for the future?

Champion the Region's needs effectively on the Board of
Directors


Build a strong team to provide prudent fiscal leadership, and
support Sections to monitor, evaluate and deliver programs of
value to IEEE members and the Region 6 community


Emphasize strategic planning, teamwork and leadership
development for Section Officers


Strengthen relations between IEEE and industry to enhance
the profession and support members' activities


Heighten awareness of engineering in pre-college students
and especially women and minorities
I have served the IEEE in leadership roles at Chapter, Section, Area and Region and Board levels. I value my association with IEEE and will use my extensive experience working with several organizations, and non-profit boards to address the challenges that we face, and serve IEEE effectively. Together, we can develop and sustain our membership base; promote awareness and increase industry support for IEEE members' activities, and reinforce key benefits that are valued by our members. It is an honor and a privilege to be nominated. I would appreciate your vote.
Please feel free to contact me at s.ramesh@ieee.org with any questions about my candidacy.
Featured Videos: Want to change the world? Become an Engineer
Ramesh on STEM Education and Learning