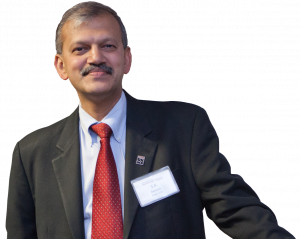 It is December 1st as I write this message, and it is hard to believe how quickly this year has flown by. Then again, it has been an incredibly busy and exciting year for the college and its programs. We have come a long way from our first graduating class of 1964, several members of which returned to campus for their 50th reunion during the Founders' Day event in September (see last page for photos). The values and traditions established by these early Matadors still resonate in the college today - with academic programs that are contemporary and relevant and prepare students to confidently tackle the challenges ahead. Things are certainly picking up for our graduates, judging from the growth of Tech Fest, which attracted over 30 companies at each of the biannual events this year. Our Senior Design Project Showcase has matured into the college's signature event of the year. We are looking forward to another exciting edition in May 2015, with more projects that underscore the breadth and excellence of our academic programs.
Enrollment in the college reached an all-time high of approximately 4,500 this fall, while we welcomed eight new faculty members to our ranks. Be sure to check out their profiles in this issue. We are thrilled to have them on the team and are energized by their enthusiasm. For next year we are looking to recruit 11 faculty members to support our growing programs and emerging new disciplinary areas. Our faculty are actively engaged in the classroom and working on several exciting design clinic projects that provide invaluable hands-on research experience for our students.
At the same time we have been expanding our internal programs, we have been bolstering external partnerships and gaining national recognition. Last June, for example, the college and CSUN responded to the president's call and made a commitment to the White House Maker Faire Initiative to spur manufacturing, innovation and entrepreneurship. We are now actively involved in the University Alliance of Maker Schools to design a robust and sustainable Higher Education Maker Network. The AIMS2 program garnered national recognition from Excelencia in Education for its efforts to support and enhance the graduation of underrepresented minorities in engineering and computer science. Innovative pedagogy is the cornerstone of another grant, supported by the AAC&U through the Helmsley Trust to improve student retention in the computing disciplines. Yet another grant connects CSUN with the community colleges and K-12 partners to establish career pathways that lead to careers with high growth potential. These efforts have not gone unnoticed. CSUN was selected to host one of four White House STEM workshops in October, thanks in large measure to these successful ongoing programs. Collectively we are doing everything we can to ensure that we attract and support a diverse group of students to graduate with degrees in much-needed STEM fields and especially in engineering and computer science. As we look ahead, I am particularly pleased to see our commitment to help all students succeed in their academic endeavors and the outstanding collaborative partnerships we are building with our colleagues in the community colleges and K-12.